Human Training For Your Dog™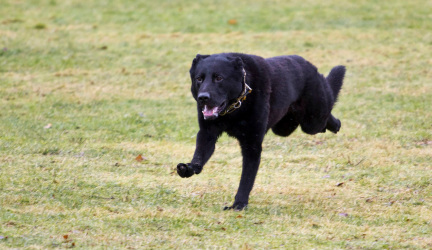 1) EVALUATION/TEMPERMENT ASSESSMENT

This is when we see where you and your k9 is at. We see the current state and clearly plan for desired state that is achievable.
The truth about dog training is the truth about almost everything in life. If you don't hope, plan, set goals, and put into action, you cannot get to your desired goal.
We also assess the genetic temperment of the dog and teach YOU to quickly set your mindset. When this is done, you will see marked improvements in your relationship with your canine. 1 class.

---
| | |
| --- | --- |
| | This is an example of a dog that came to me with a problem of super hyper behavior in street, barking, leash pulling, not sitting or downing on command. This is after 20 minutes on busy street. As you can see, the results can be dramatic, but this is not unusual. This is very typical. This is why you need an evaluation or temperament test done. This is a GREAT pug! |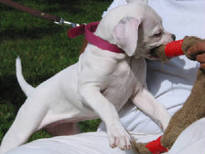 2) STARTING OFF RIGHT - THE ART OF PUPPY (the art of PLAY)

Yep, this is where it all starts. Here you learn about creating behavioural connections with your dog. We talk briefly about canine learning and how it is NOT common human sense. We show you specific exercises to improve your bond with your dog and some very common "problem" issues. You do this part right and life with your dog is a piece of cake.......unless your dog eats your cake.........then you need some obedience. 2 classes.

---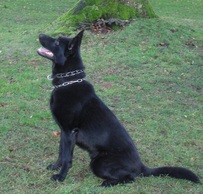 3) BASIC OBEDIENCE (classes or in kennel training)

ATTENTION - SIT- DOWN We apply all the learning principles here to get basic commands. In my mind, these 3 things are the key to any further obedience progress. Note that I did not say "STAY", like most trainers. When you are sitting........are you moving around? Stay is a redundant command. 4 lessons

We also take in dogs for boarding/training. Take a look below at a dog that learned some basic commands and learned to use the treadmill. He will be fit and ready in no time!!!!




---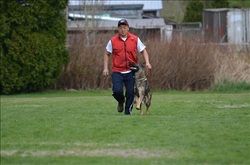 4) INTERMEDIATE OBEDIENCE

ATTENTION - SIT -DOWN - HEEL - COME
This is where we continue to add distractions to ensure your canine will reliably comply with command. We absolutely make sure that the dog will not move from a down position, which I think is the most important command, for safety reasons.
We start the dog to heel. We start the dog to come and sit quitely in front of you or heel position.
---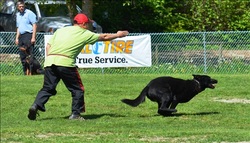 5) ADVANCED OBEDIENCE

ALL OF THE ABOVE PLUS even more distraction. Attentive heeling, and how to PLAY for super fast command execution. Super fast "come" command.
---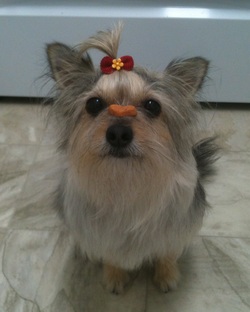 6) GUARD DOG TRAINING - (ALERT - THREAT - HOME PROTECTOR - EXECUTIVE PARTNER)

Alert Dog - The dog to the left, Cassie, aka coookie monster, is a yorkie. Yes, she is an Alert Dog and a very good one. Extremely alert to anything outside. She barks and ALERTS owner of someone outside. To me, this is THE single most effective deterrent to a burglar.

Threat Dog - this dog barks/threatens on command. Shows aggression on command ONLY.

Home Protector - This dog will threaten any stranger that comes within property boundary. It will protect and guard family and household, and if need be, actively engage intruder. This dog is genetically bred for work and requires years of training, for both dog and owner.....unless purchasing a finished dog. This dog requires, for my program, the ultimate in control and obedience. Training is for both dog and owner.

Executive Partner - This is a dog with the highest level of training. This dog is bred specifically for this purpose and requires years of training with continued refreshers to keep sharpness. This dog ONLY engages on command and is very social by nature, with extreme stable temperament. This is a dog that requires WORK to be happy. As such, it requires mental challenges to be happy. This is like a formula 1 race car. The driver/owner MUST know how to drive at this level.

******PLEASE NOTE: I DO NOT TRAIN DOGS IN ANY GUARD WORK THAT HAS NOT GONE THROUGH MY EVALUATION AND MY ADVANCED OBEDIENCE. Yes, that includes even the ALERT DOG training.**********
---